Chris Weinberg, founder and principal event planner at Chris Weinberg Events, has been creating luxury events in South Florida for more than 15 years. Chris and her team specialize in luxury boutique weddings and social and corporate event planning and production. They have a flawless reputation for executing one-of-a-kind, multi-day and large-scale celebrations. After catering one of Chris's events, a spectacular Bat Mitzvah at the New World Center, we spoke with Chris about her work and her thoughts on the event business in South Florida, and here are her answers:
(To see photos of Remi's Bat Mitzvah, planned & produced by Chris Weinberg at the New World Center, keep scrolling after our Q&A with Chris:)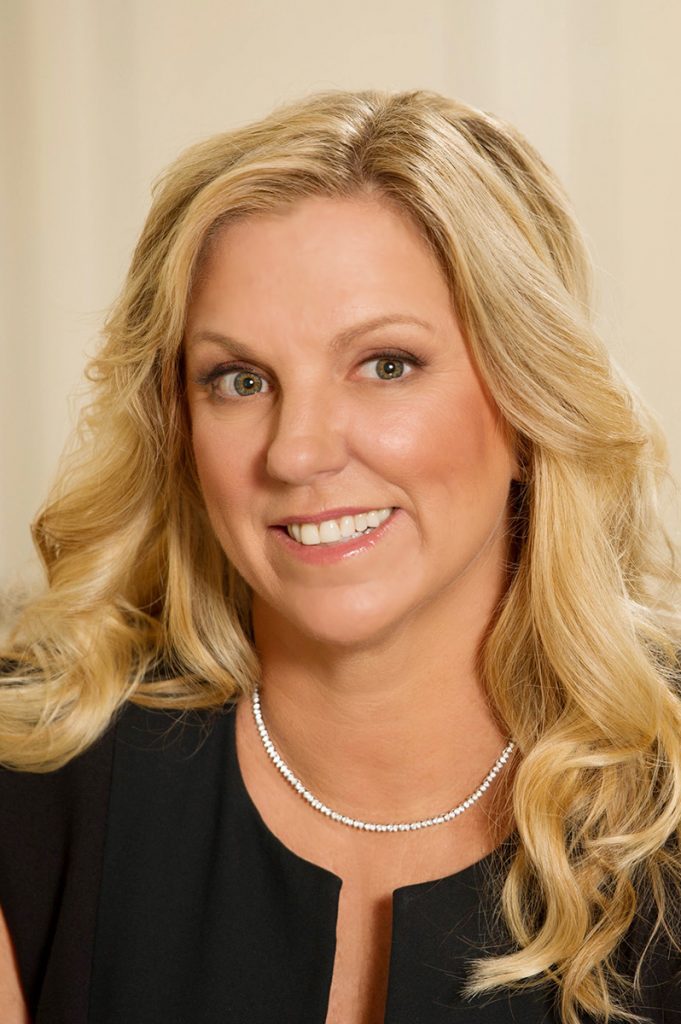 Chris Weinberg: Founder, Chief Experience Officer & Lead Producer at Chris Weinberg Events
How long have you been producing events in South Florida? What's your background and how did you start out in this industry?
My company, Chris Weinberg Events, has been producing fun and memorable luxury events in South Florida, and globally, for more than 15 years. My background is in business management. I started producing events 30 years ago. The first large scale event I produced was for a yacht company's display at the Miami International Boat Show. I started Chris Weinberg Events as a home based business. It provided me with a way to stay relevant in the workplace and gave me an opportunity to work flexible hours while raising my family.
What are your clients' first concerns when they hire you? What is their first question?
Our clients' first concern when hiring us typically is, what is our process and what are our fees? They either have been to one of our events, have seen our events on social media or our website; or we were recommended by venues or vendors they have spoken with prior to contacting us. Once we hear the client's vision, we provide a comprehensive Estimated Range of Costs, which allows us to both educate the client further and establish a working budget to then hire the venue and vendor team.
What changes have you noticed in your clients' expectations in recent years?

When I started my company, the internet was in its infancy and for the first 8-10 years I was in the business, nothing significant changed. As technology and social media came to the forefront of our industry and many others, the millennial generation was growing into its own, both in the workplace and in client expectations. Pinterest and Instagram brought visuals to the masses and everyone now wants so much more than ever before. The events industry offer clients so much more now in terms of technology, lighting, AV, production, customization, integration, entertainment, activations and most importantly, the guest experience. The other biggest change is in the level of customer service and attention clients expect today, and they are willing to pay for it. As an example, clients and guests at events want to have the same culinary experiences they would have if they were eating in a five star restaurant. This had been a burden on the industry and we have had to integrate a lot of client education into our sales process in order to manage client expectations. This has been a burden for small businesses who find it difficult to stay ahead of this advancing business climate without investing considerable time and money in scaling their businesses for these significant changes.
Do you see trends in events that change every season for new ones, like we see in fashion, or do trends evolve slowly and stay around longer in the event industry?
Many of the trends that change yearly are related to the fashion and design industry; such as colors and decorating styles, like fashion they come and go. Some trends, like mixed metals, stay around for a time and shift from silver to gold to rose gold. Other trends, like velvet linens may only last a season. Culinary trends, such as experiential food stations, small plates, family style and sit down 3-5 course dining experiences are more timeless and I believe, here to stay.
What do you like about working in this industry in South Florida?

I love living and working in South Florida and as it is my home base, I have enjoyed developing relationships with the many venues and vendor partners that service the local events community. Being in business for so long has allowed me to get to know my colleagues and to work with many new and talented companies that offer fresh perspective and new ideas on the creative side but need mentoring and partnering with to strengthen their business acumen in the industry and with the clientele.
Can you tell me a little about your experience working at the New World Center? Have you produced events there in the past?

Yes, we had never produced a social event at the New World Center and our client was looking for a venue that was both world class and different than the norm. We were thrilled the date was available and we worked seamlessly with the venue team and Thierry's to produce a flawless event. We thoroughly enjoyed the process and the end result was successful for all!
Please tell us about your experience planning and producing Remi's Bat Mitzvah at the New World Center.
The sound, lighting and video projection screens and team at New World Symphony are amazing. This is all included in the venue rental fee, so the client was able to take full advantage and have video content and lighting that was beyond your typical mitzvah celebration, as well as a high-end tech team to execute all. Additionally, working closely with Vanessa and Thierry at Thierry Isambert Culinary, ensured that the menu was well curated and exactly to the specifications of our client. Having a synagogue within walking distance allowed for an easy flow from the service portion to the celebration across the street.
Follow Chris Weinberg Events on Instagram: @chrisweinbergevents | Facebook: @ChrisWeinbergEvents | Browse the website at: www.chrisweinbergevents.com
Remi's Bat Mitzvah at The New World Center
Planned and produced by: Chris Weinberg Events
Venue: New World Center
Catering: Thierry Isambert
Photography: Domino Arts Photography
Production & Décor: Always Flowers @alwaysflowersevents
Service Venue: Temple Emanu-el
Entertainment: Total Entertainment
Videographer: Timeline Video Productions
Stationery: Allie Munroe
Photo Booth: Frank Booth
Cotton Candy: Tropical Fluff
Activities: Foto Boyz
T-Shirts Station: Snip Tease
Streamers: Confetti & Fog
Kippot: Kippot World
Restroom Amenities: Just Design Me
Favors: Invite Amy
Take Home Snack: Pink Pie