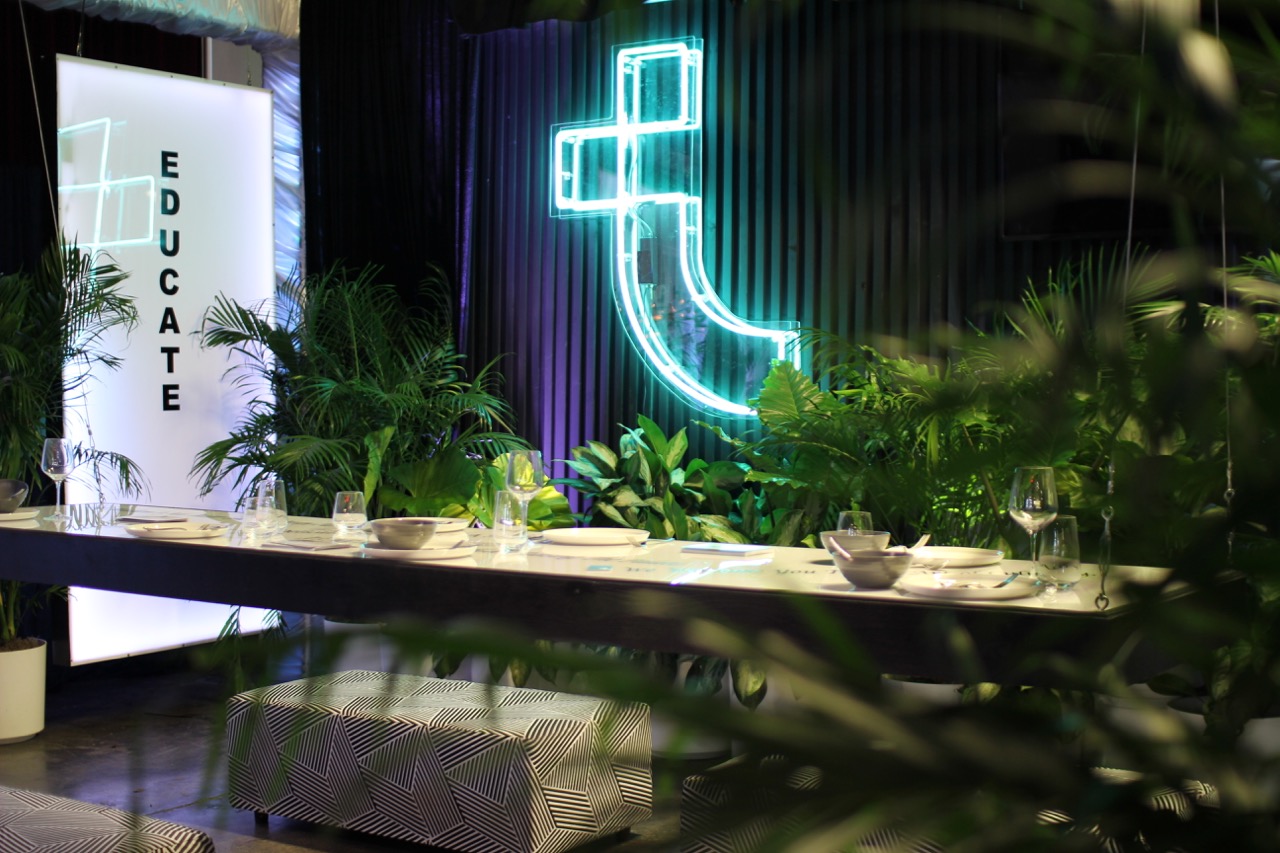 Social Miami kicked off the 2017-2018 social season with its 2nd Annual Behind the Magic Tablescape & Culinary Arts Showcase. Local event industry partners (designers, caterers, event planners, floral designers & rental companies) gathered at SoHo Studios in Wynwood to showcase what they all do best.
This year Team T.I. ventured outside of traditional notions of Gala tablescaping and opted for a loose, modern décor. The result was an ambiance that was completely unique and unexpected.
Our team gathered inspiration from our new partnership with The BASS which is scheduled to open its doors to the public on October 29th. Thierry Isambert will be operating the new BASS Café, and the company is exclusive caterer for all special events at the museum. Our décor concept was in honor of this new partnership.
Our Behind the Magic installation featured Thierry Isambert's monogram logo in blue neon lights, which was inspired by artist, Sylvie Fleury's, "Eternity Now" site-specific blue neon that is positioned on the BASS's façade overlooking Collins Park.
The abundance of green plants was reminiscent of lush, green Collins Park that is home to the BASS.
The black and white tablescape color scheme was a nod in the direction of the BASS's own logo which is black on white, and the white backlit LED panels lining the side wall featured the BASS's mission statement: We present contemporary art to excite, challenge and educate.
The placement of dinnerware was set to evoke the feeling of people having just finished dinner.