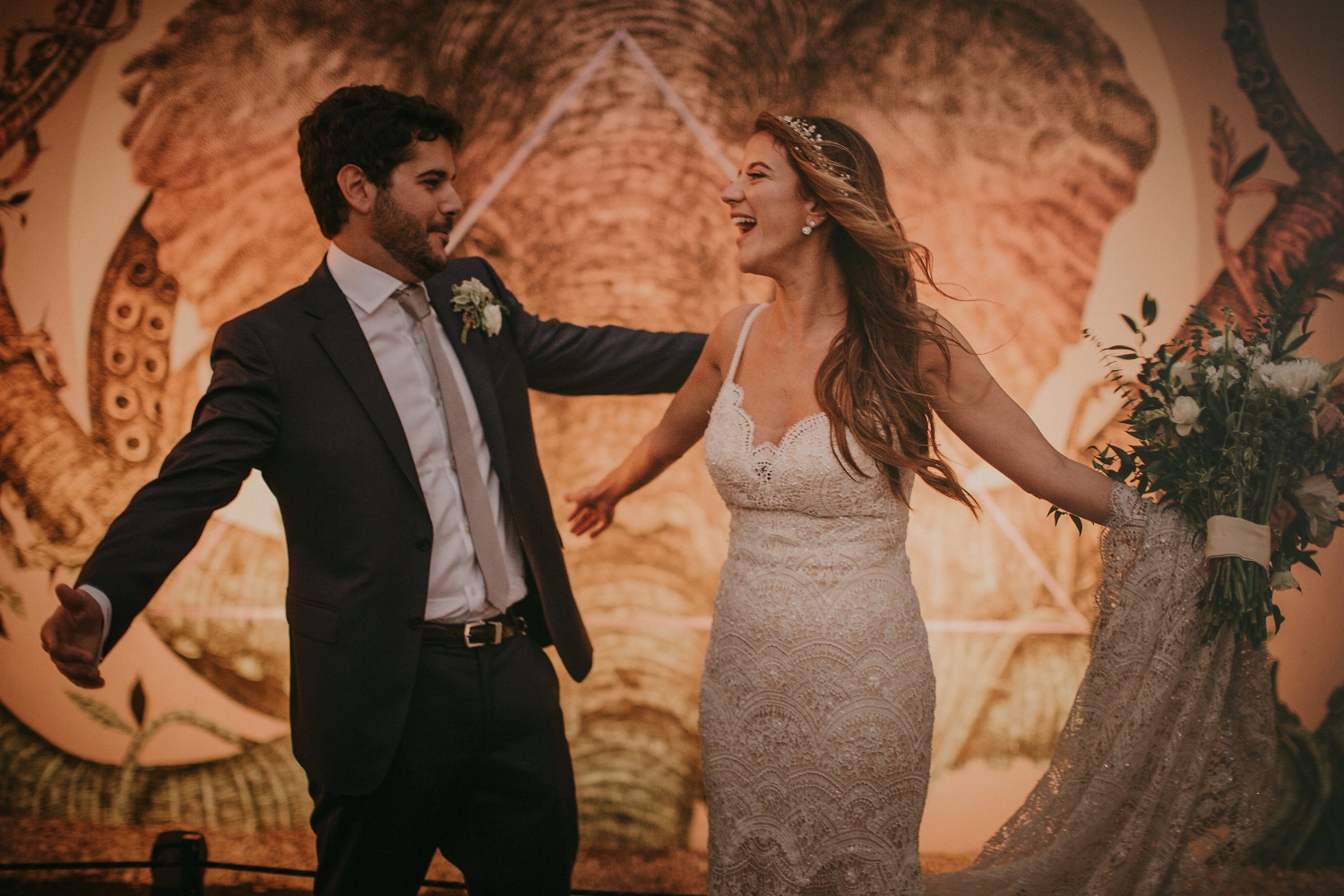 We've enjoyed catering many stylish weddings with the Creative's Loft's wedding planner, Adriana Cadet. She hails from the Basque region of Spain, and she adds a European savor-faire to the Miami event scene, planning and styling weddings with a unique creative flair that is recognizably her own. We get along well with Adriana because our team is well travelled, with many of us from diverse cultural backgrounds, so we truly understand each other!
Nathalia and Martin's March wedding was beautifully styled by Adriana, right down to every detail. The mood was "Romantic-Industrial" - romantic, because the bride's vintage-inspired lace dress was the epitome of bohemian romance, with a delicate, jeweled crown topping off her natural look. The freshly-picked country bouquets in tones of white and blush were also quintessentially romantic, while the MAPS Backlot in Wynwood offered a stunning Industrial backdrop. "The look and feel of the wedding depends on the vibe of the couple," explains Adriana. "For example, it doesn't have to be ALL industrial, we can think outside of the box to create surprising results." MAPS is one of Adriana's favorite venues, "they're a great team," she says. "It's fun and easy working with them, and I feel comfortable in the Wynwood area. It's young, and people are doing things differently there."
Spanish photographer, Pablo Laguia, took some beautiful photos of the couple in Wynwood. The gritty, urban feel of Wynwood contrasts with the incredible artwork gracing the warehouse walls that line the streets. The street art, much of it created by famous artists, provides eye-catching backdrops for styled photoshoots, and Pablo captured some real magic there.
Catering weddings where there is a fusion of two cultures usually means honoring the couple's diverse backgrounds through innovative menu options reflecting traditional foods from each country. "I have a good relationship with Catherine (Thierry Isambert's wedding coordinator,)" explains Adriana. "we're very like-minded, like sisters, and we create cool things together."
Guests were welcomed with signature "his and hers" cocktails from LIBATIONS, Thierry Isambert Culinary and Event Design's new craft cocktail division. In honor of the bride's Brazilian heritage, the cocktail menu featured CAIPIROSKAS, a popular vodka cocktail in Brazil. The Groom chose the traditional Moscow Mule as his signature cocktail for the evening.
Martin is from Argentina, so they opted for our "Master of the Grill" Dinner station. There was a display of Crunchy Florida Salads presented in Martini glasses to start, followed by a choice of Churrasco-style steak served with mouth-watering sauces, or Mahi-Mahi with Mango Salsa and Citrus Beurre Blanc, all prepared on command by our chefs.
Key West band, Patrick & the Swayzees rocked the house for an hour and a half, followed by DJ, Carlos Gimnz into the wee hours and a Hora Loca at midnight, featuring extravagant Brazilian dancers.
We're lucky to have such wonderful vendors in South Florida - beautiful events like this one take serious teamwork and lots of love! Scroll down to see photos of this magical wedding, by international photographer, Pablo Laguia.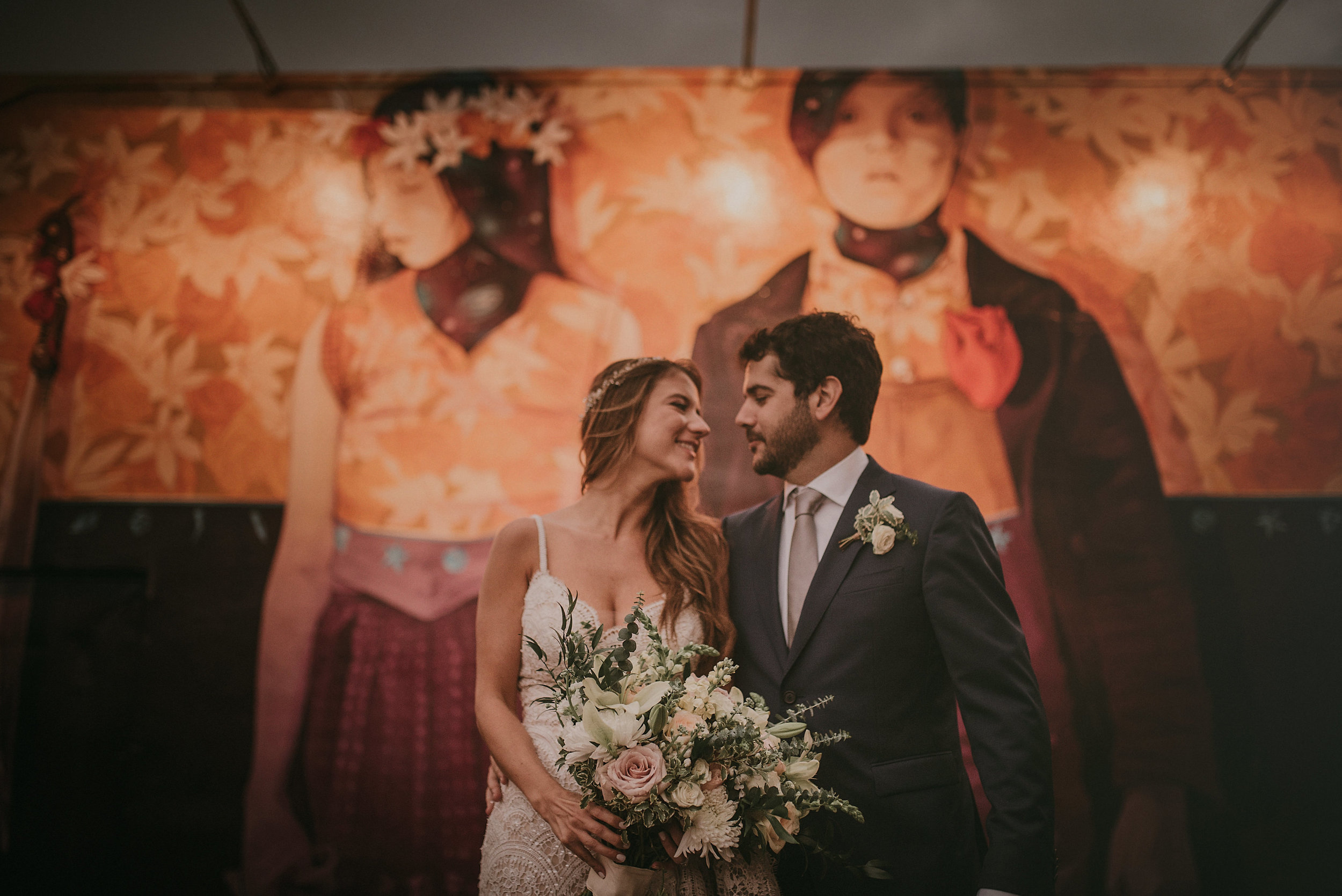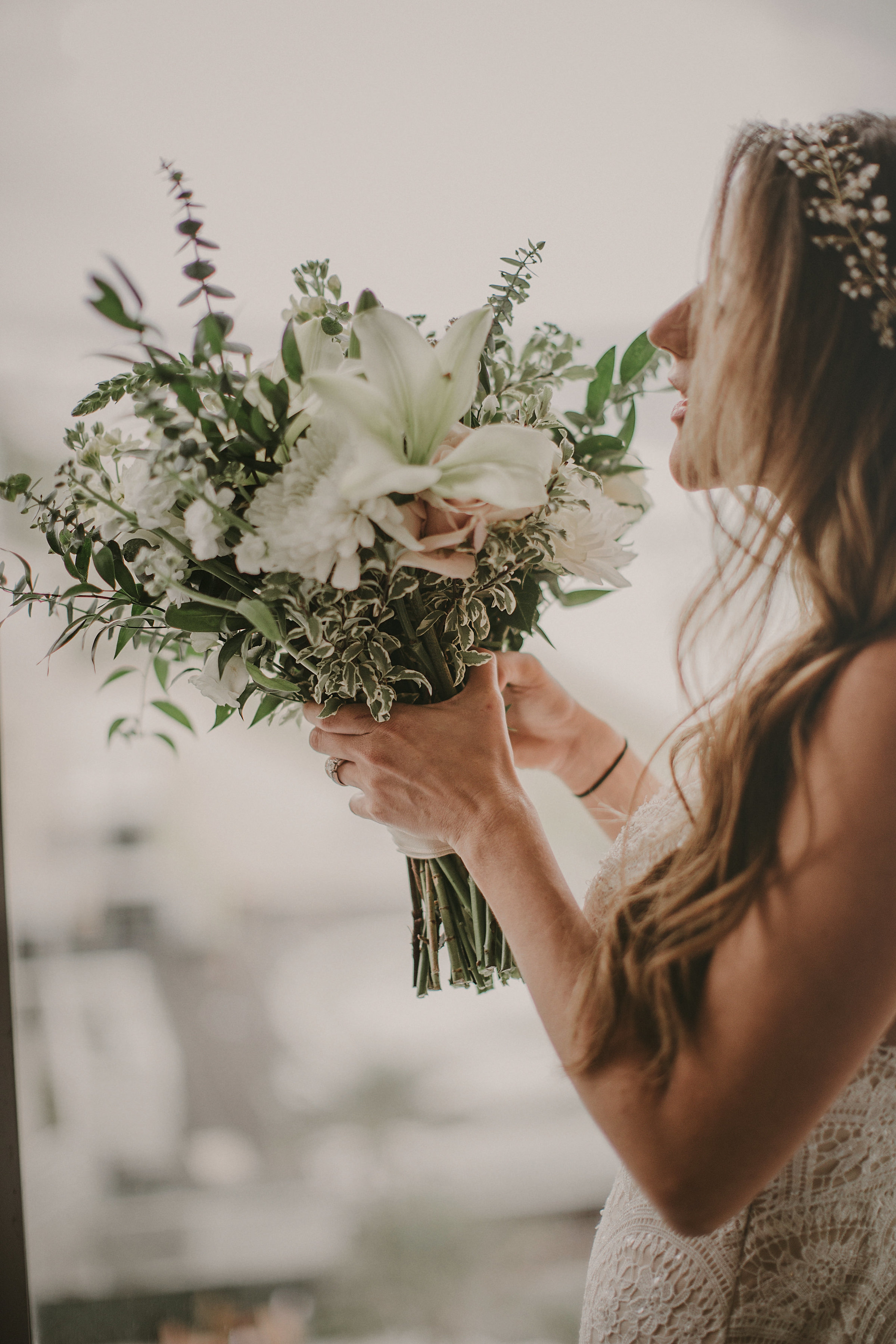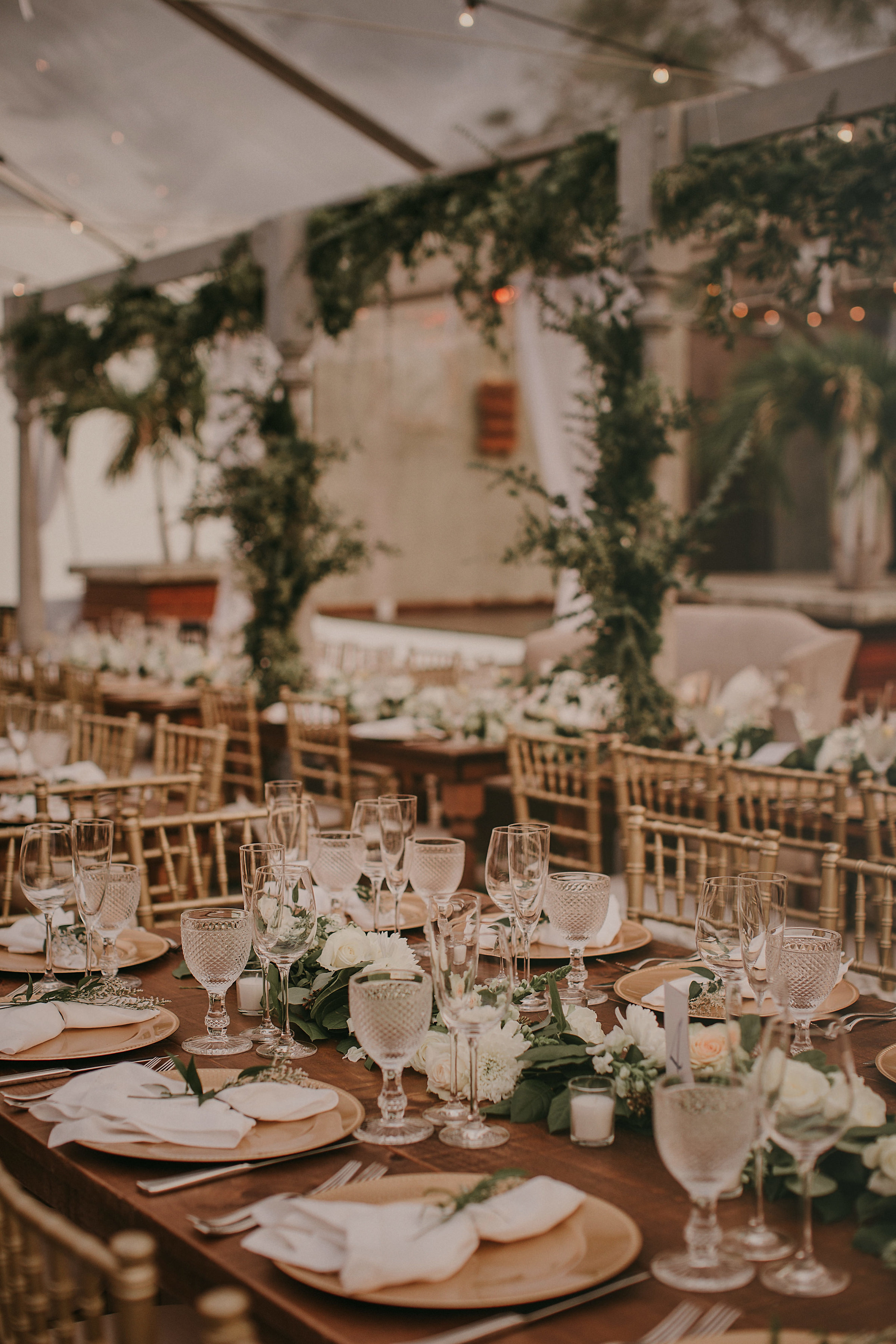 Venue: MAPS Backlot
Floral Design: Ever After Florist
Catering: Thierry Isambert Culinary & Event Design
Decor Rentals: The Salvage Snob + Chrome Event Furnishing
Tabletop Rentals: Atlas Event Rental + Pretty Tables Miami
Lighting: Illumene
Calligraphy: Papel & Co
Desserts: Bokados & Sweets by Gueu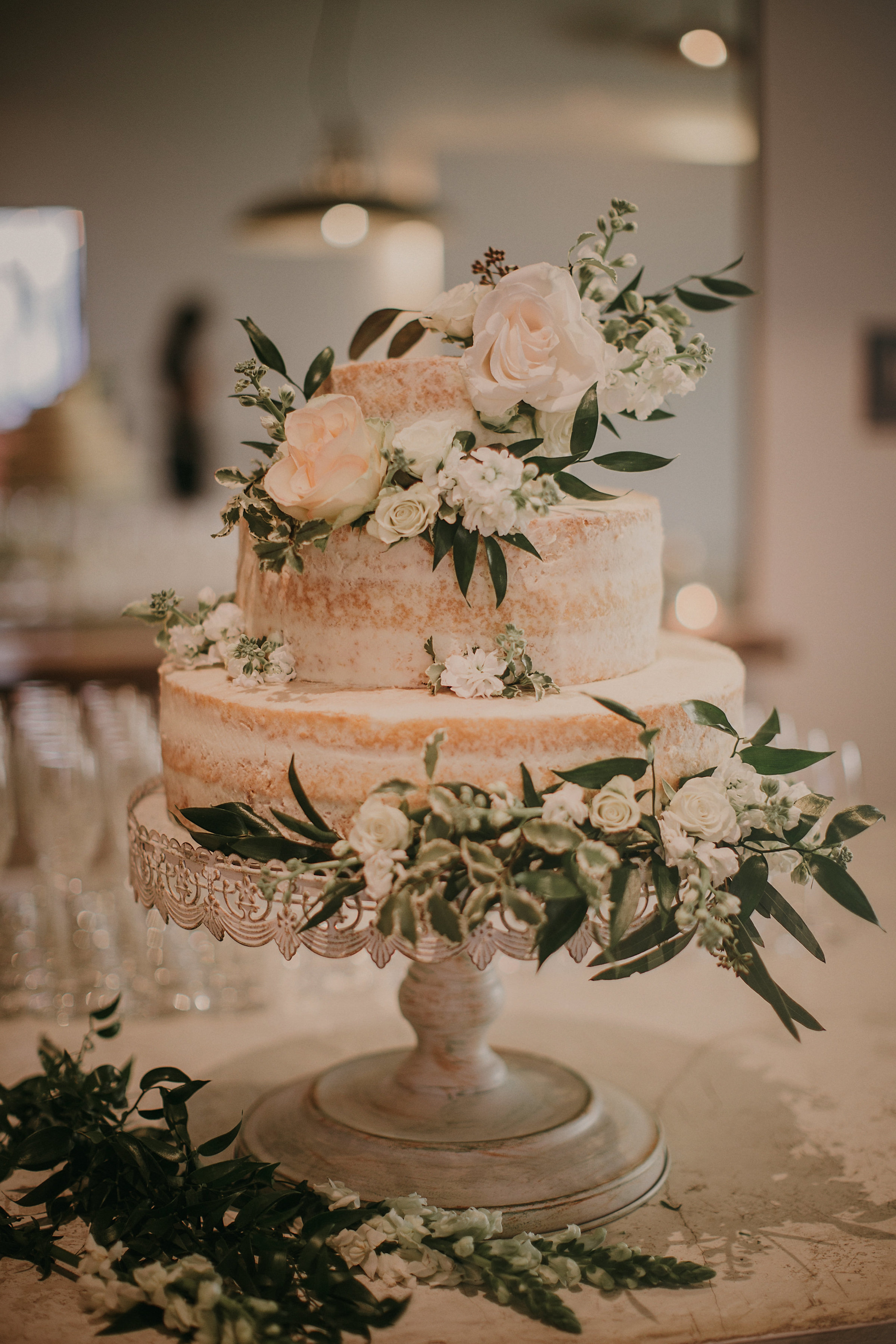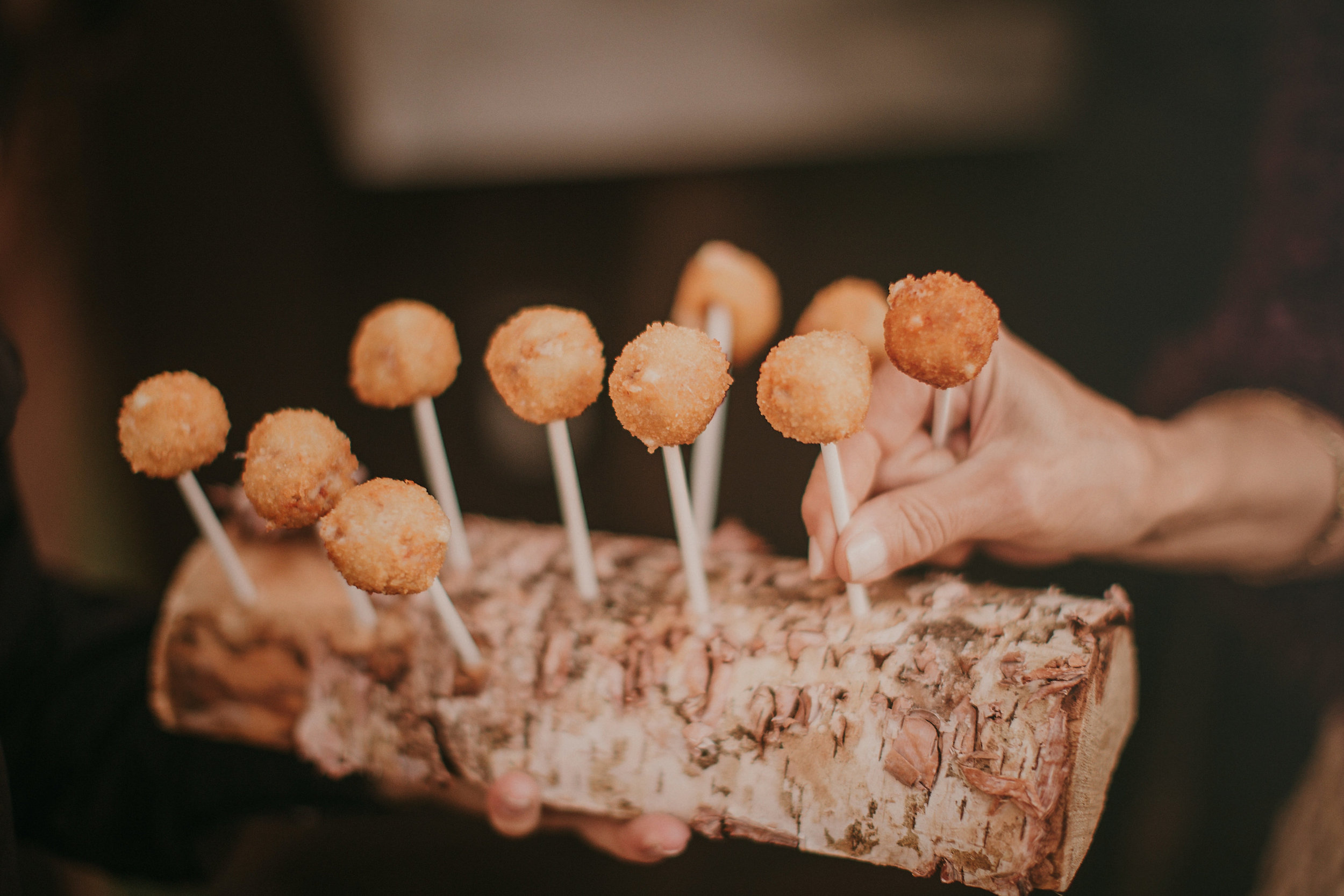 Tequenos with Avocado Mouse
Coxinhas Chicken Croquette
Pan de Queijo
Croque Monsieur
Live Music: Patrick & the Swayzees
DJ: Carlos Gimnz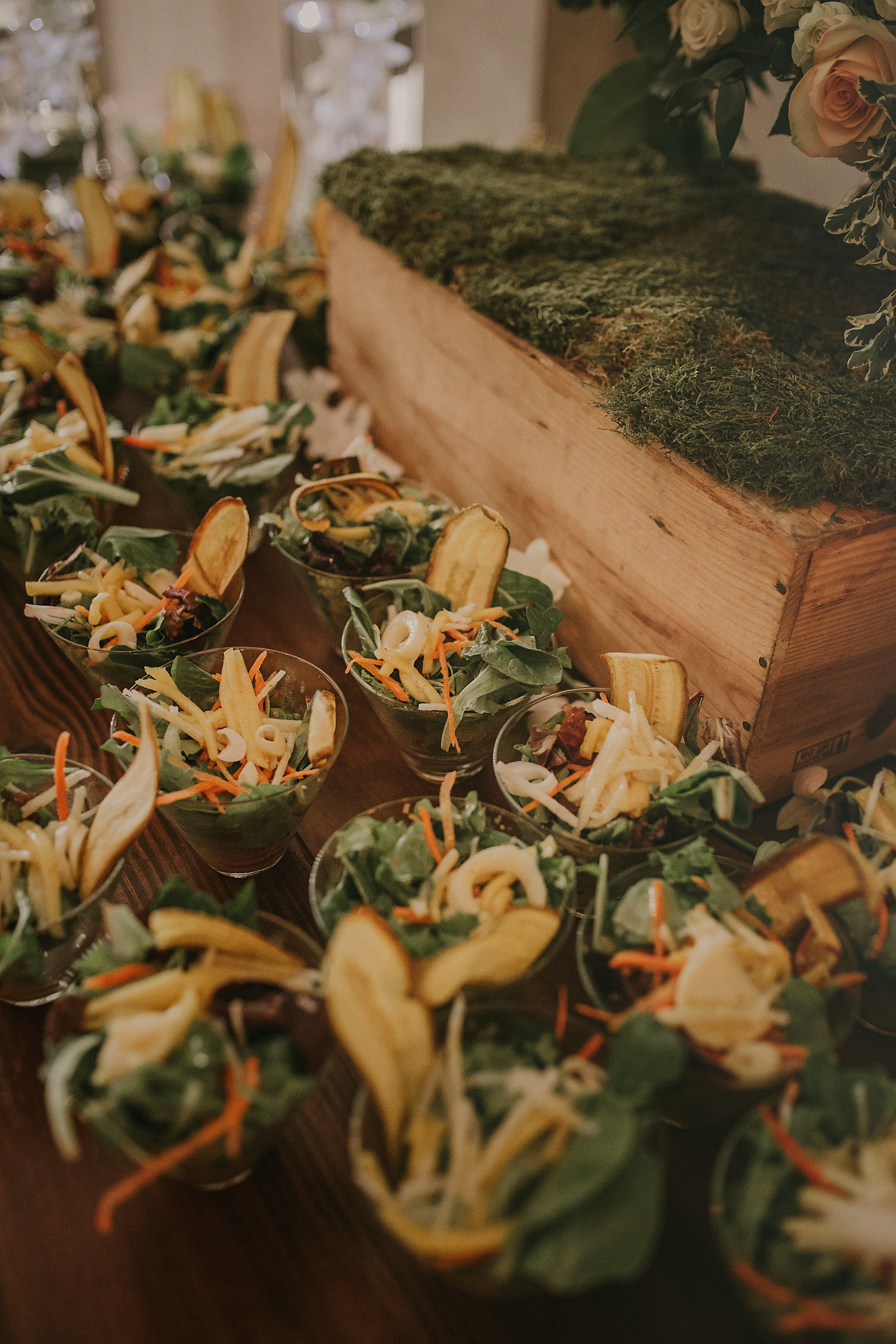 Chopped Greens, Jicama, Hearts of Palm, Sliced Mango, Grape Tomatoes, Carrot Swirls, Passion Fruit Vinaigrette and Mariquita Chips in Martini glasses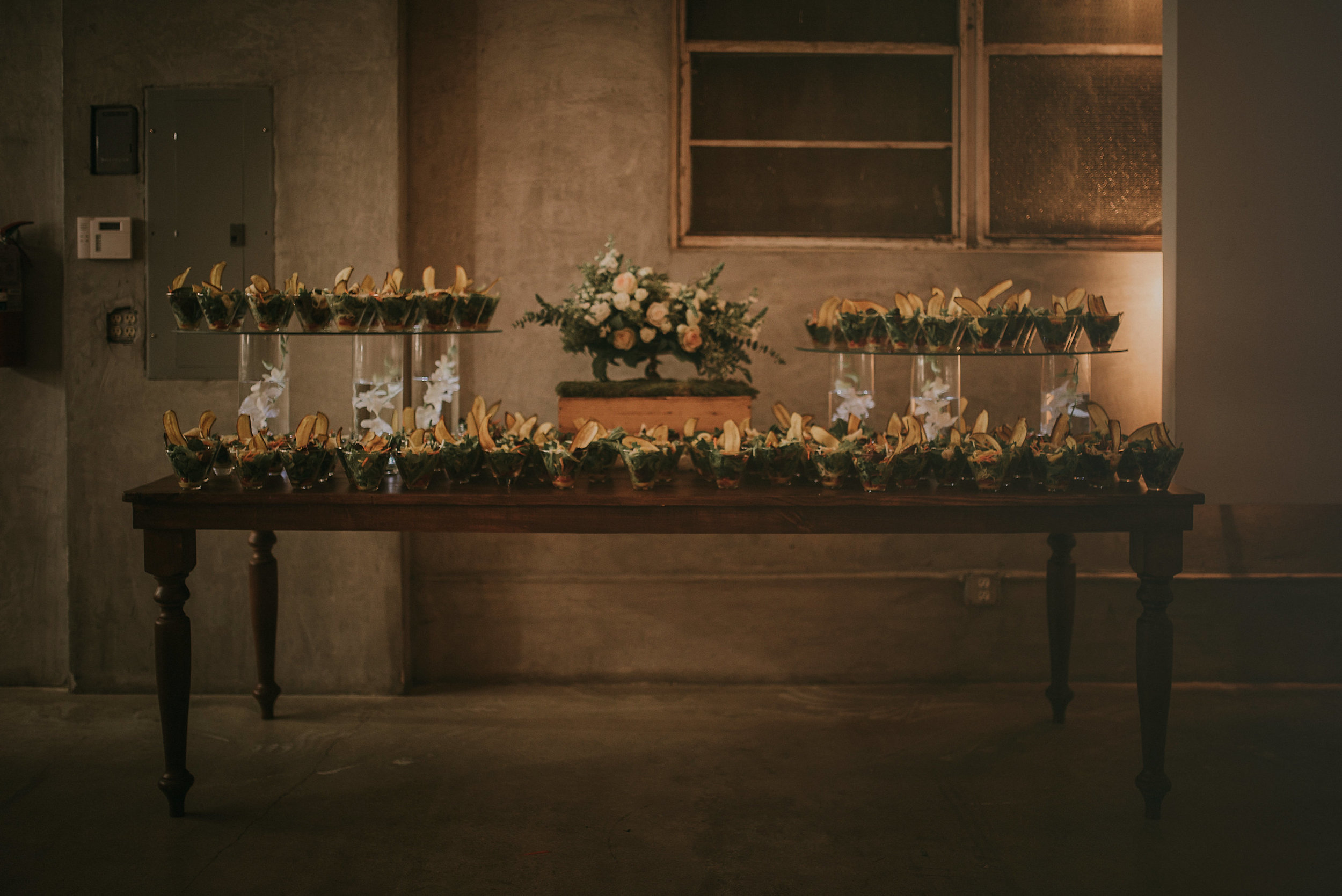 Churrasco Style Steak - Vacio and Picana with Mango, Spicy and Traditional Chimichurri.
Mahi Mahi with Mango Salsa & Citrus Beurre Blanc